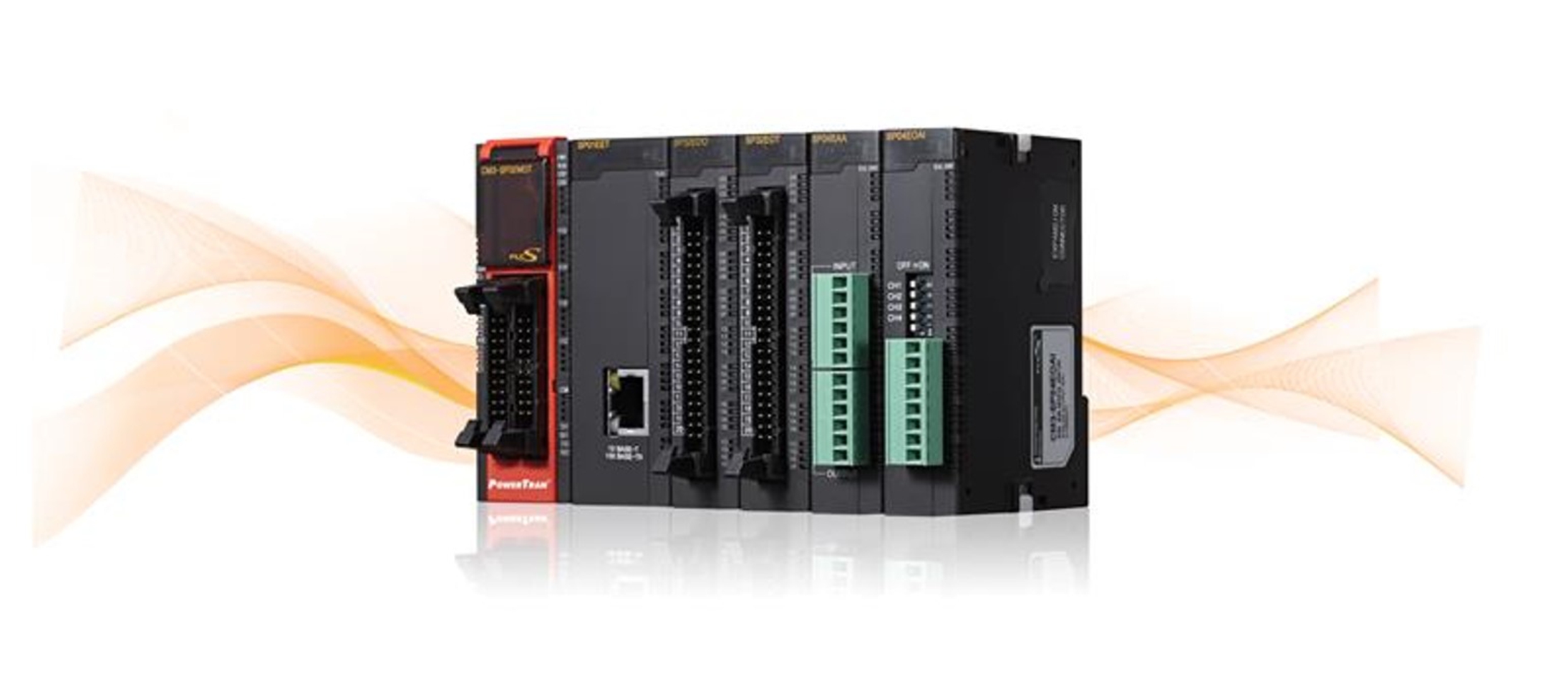 PLC
Flexible, ruggedized and easily programmable controllers with great precision and reliability.
PLC-S description:
The Compact all-around PLC designed to be the most cost effective unit, with great reliability and high-speed performance. Optimized for medium-scale and small-scale industrial environments.
PLC-S BLOCK
8 DI/ 8 DO (TR)
Built-in – 32 PID Loops, HSC, Positioning, Serial communication port
10K step program memory and built-in Flash memory.Flash memory built-in
Power Module description
Receives AC 88 ~ 264V power (DC 19 ~ 28V in CM1-SP2B, DC 70 ~ 130V in CM1-SPW) and supplies DC +5V, +24V, +15V and -24V for each PLC.
Detects temporary power outage to prevent system malfunction and data corruption
Digital I/O Module description
I/O Type : TR (sink/source) & Relay
Input voltage: 24V DC
Output voltage: 12V/24V DC / 220V AC(Relay)
Output current: 1 point 0.2A COM 2A (TR) / 1 point 2A COM 5A (Relay)
Photocoupler or relay insulation method
Analog I/O Module description
A/D module: 4CH voltage/current input.
D/A module: 4CH voltage (-10~10V, 0~10V) output.
D/A module: 4CH current (4~20mA) output D/A module.
A/D D/A module: 2CH voltage/current input, 2CH voltage/current output.
Photocoupler insulation protects operation from interference.
Temperature Module
Available RTD: PT100, JPT100, PT1000, NI1000 (DIN 43760), NI1000 (TCR 5000)
Available TC: Type K,J,E,T,B,R,S,N
Conversion Speed: 50ms / 4 Channels
Insulation Method: Photocoupler between input terminal and PLC (No insulation between channels)